By the time they are 11 (fifth grade in Romania), my students of English as a foreign language have become independent readers and range from the late developmental to the transitional stage. They are more adept at silent reading, and comprehension of text begins to be emphasized in the classroom. For children at this level, reading is becoming a tool for finding information and a means of leisure time enjoyment. They are able to evoke more imagery and become less dependent on pictures. These transitional readers are more likely to become absorbed in a book, and most of my students when they are seventh graders (age 13) reach the late transitional stages, in which they read suitable texts with ease and confidence in English, as well as with speed and flexibility. At the same time, these students aged 11-13 have begun to write independently, both formally and informally. Their informal writing consists of lists, clusters, annotated drawings, charts, notes, records of events, and other similar documents; formal writing includes letters to people, reports, and stories. Abilities in formal writing are best developed with a "process approach" that goes through five distinct phases: prewriting, drafting, revising, editing, and publishing. Using this approach helps students more fully understand the process of producing formal written documents, such as magazines and newspapers. I utilize this approach to writing almost exclusively. One crucial point to note is that children this age like to share their writing. Sharing with others helps students feel that their writing has a purpose and audience beyond the teacher with her ever-present red pencil. In addition, writing is an extremely powerful learning tool. Writing requires that students really think about what they know. Writing enables students to take information and synthesize and apply it in new ways. The search for meaning seems to be the driving force for children's development of reading and writing. Children use literacy as a means to make sense both of the world around them and of the language system they are exposed to. Hence, encouraging students to read and write in ways that allow them to make sense of real language in real contexts is more likely to help them develop the skills necessary to become fluent readers and writers. Creation of a magazine provides such a real context, and thus makes an excellent choice as the basis for a project designed with this goal in mind.
Here is some pertinent information about the project I have in mind to develop, "Intercultural School Magazine":
http://www.spicynodes.org/a/19112183e8cf403167a4ce2c8df0a53c
The students' English language level (A1, A2 and so on, according to the Common European Framework of Reference for Languages), the level of their ICT skills (basic, intermediate, advanced) and their interests/passions need to be taken into account before starting the project.
When beginning the project, the schedule is to be made, taking into consideration the holiday times of all countries involved and defining start date and deadline for each task.
More teachers from the same school are invited – the teacher of Art, the Computer Studies teacher, the mother tongue teacher etc.
Accounts for students are created in the TwinSpace, ice-breaking takes place, the transnational groups are created – each with a name (decided through a poll voting tool such as EasyPolls), a badge/emblem (produced with LogoGarden for instance) and a short description.
After each activity evaluation follows, using online survey tools such as SurveyMonkey.
Lead-in:
The final product being a magazine composed of articles, I see the launch of the project as a lesson of careful examination of magazines brought to class. Children make lists of the things they find and examine specific articles for the basic characteristics of title, byline, and body. Various aspects of the magazine are to be explored now as well, including headlines, letters to the editor, structure, magazine staff.
Introduction:
The students decide which parts of a magazine are most useful to their intended audience: their parents, the student body, and the teachers at the school. Then they list the staff positions required for the production of each part of the magazine, as, apart from being writers, artists, photographers and so on, they need to perform specific responsibilities as members of the magazine staff.
Direct Instruction:
The students are presented with different kinds of articles suitable for their magazine (writing a recipe, describing a sport / an event, writing a report etc.).
Guided Instruction / Practice:
The students learn about the different kinds of articles suitable for the magazine and write their articles using the 'writing process' with the 5 steps: prewriting, drafting, revising, editing, and publishing.
Assessment:
The articles are peer-assessed, edited, corrected, changed.
[Direct Instruction, Guided Instruction / Practice and Assessment are repeated in transnational groups for each specific kind of article.]
Wrap-up / Closure:
The magazine is printed, and then a similar multimedia version is produced, with the articles, pictures and artwork but also with some "bells and whistles" (multimedia components, video clips, sounds etc.) – Joomag is a possible tool.
Here is a template for the first 2 steps in the process approach to writing:
http://questsandtreks.edublogs.org/2016/06/28/open-etwinning-course-designing-an-e-activity/ (topic here: good TV-watching habits, in the curriculum for the PERSONAL UNIVERSE).
As students write their articles, stories, and jokes, the steps in the writing process – prewriting, drafting, revising, editing, and publishing – are reinforced, and so is power writing. The students learn how to write better, and discover that sharing their written work provides a sense of accomplishment and adds relevancy to the classroom. They also learn about real jobs done by real people. Plus they learn to work together.
The computer is a tool that can enhance the learning process in the classroom by making it fun and by providing a means of sharing work with others. The students can become very excited when they see their own work printed or on the screen. They develop self-esteem when they see themselves published, they feel good about themselves.
The greatest reward for me would be for them to want a second issue of the magazine!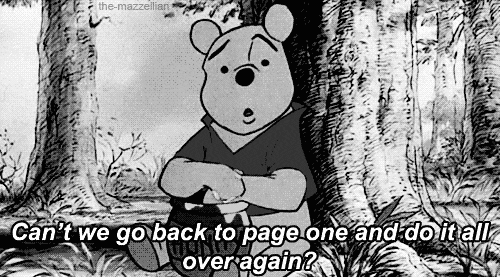 Daniela.